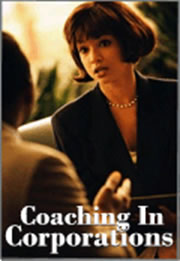 Workshop Description: Coaching is a new way of relating with those you work with and can pay extraordinary dividends in improved performance, increased productivity, and loyalty to you and your organization.
As a manager of people, the more you are viewed as someone interested in helping other people get what they want, the more your position as a leader will be assured.
This workshop will develop your skills and help to improve your capability to accomplish organizational goals with and through people.
Pre-requisites: To fully appreciate the workshop, participants should be holding a management position.
Intended Audience: Sales and Marketing Managers, Services and Support Managers, Functional Managers, Business Development Managers and other stakeholders responsible for the effective and efficient running of the business.
Workshop Objectives:
At the end of the workshop, participants will be able to:
Develop new skills necessary for coaching employees
Experience first hand the cutting edge coaching technology now being used by coaches around the world
Discover how to inspire employees to believe in their own success
Discover personal coaching styles using an inventory which positions employees for rapid development
Workshop Content:
What is Coaching?
Benefits of working with a Coach
How to Coach? The Coaching Process
The 15 Coaching Proficiencies
Top 10 places to coach – Coaching Focus Areas
Defining Success
Coach Manager Program
Generators of Client Value
7 Types of Situations -Proficiencies; Models; Frameworks; Tools
Success with Clients
Workshop Methodology: This comprehensive and dynamic workshop will be conducted with a good blend of presentations, discussions, demos and practices.
Workshop Duration: 2 Days