Mind Your Business Manners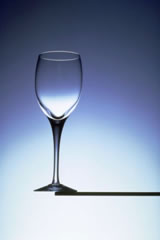 Where business deals are done at a click of a button, is there still the need to meet clients face-to-face? Fortunately for us, the face-to-face meeting is still an essential part of business. How then could we best present ourselves to give leverage to such face-to-face encounters and help showcase abilities and enhance our credibility positively?
We do ourselves a favour when we know the correct etiquette for business interactions and create a professional image for ourselves and our organization. Having good business manners & etiquette could even enhance our chances of higher increment or even a promotion! This program has been designed to help you to understand the essential skills needed to project
professionalism through appropriate business manners and social etiquette.
Workshop Objectives
In this dynamic, fun and practical course, participants will learn how to:
Project professional Business Manners and Social Etiquette for successful business interactions
Improve their business conversations
Learn the dos and don'ts of Western and Chinese Dining Etiquette
Get some tips on ordering wine
Workshop Outline
First Impressions Count! Make it a positive and lasting one!
Total Appearance Checklist

Appropriate business attire
Image destroyers
From top to toe, is our appearance & hygiene pleasant?

Project confidence through your visual poise and body language – your posture, the way you sit, stand and walk and other social behaviours
The Dos and Don'ts of Business Manners like the hand shake, making introductions, giving business cards etc
Tips to improve your business conversations
The Dos and Don'ts of Western and Chinese Dining

Reasons for business entertainment
Playing host
Uncovering the Cutlery Maze
Using the cutlery appropriately

Tips on ordering wine
Audience: This workshop is designed for staff who project their company's image in their work like sales executives, marketing executives, customer service executives
Methodology: This highly interactive workshop will be conducted with a good blend of instruction, discussions and participant's participation. Participants are encouraged to bring their real-life situations to the workshop as part of their learning.
Duration: 2 Days